The Official Sunday Records Website
An IndiePop Label founded in 1990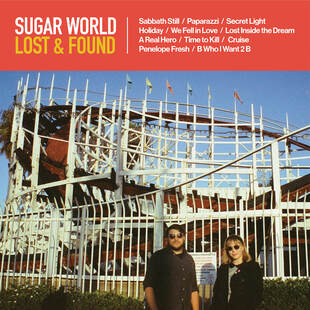 ---
---
---
---
---
---
---
---
release date 1.3.2020

Strawberry Generation "Recollections" CDEP
Strawberry Generation is an indie pop band from Providence formed in 2017, with members hailing from Singapore, Belgium, and the United States.
The name Strawberry Generation comes from a Chinese phrase that mocks today's young people for being soft and easily bruised.
They've crafted a catalogue of sunny twee songs across three EPs and played shows on both sides of the Atlantic in dingy bars,
on a festival stage, and in countless college basements.

---
---
L I P S - Debut EP
​available via
Bandcamp
L I P S are a four-piece from Falmouth, Cornwall. Teetering on the edge of woozy shoegaze and understated dream-pop
they balance it all out with pinpoint songwriting, moving live shows and a consistently keen eye for aesthetics.
---
The Memory Fades - She Loves The Birds 4-Track EP
Limited Edition CD includes 2 photo lyric inserts
available via Bandcamp
The Memory Fades - A new band formed by Stephen Maughan ( ex-Kosmonaut and Bulldozer Crash)
---
---